End-to-End Mental & Behavioral Health EHR Software
Connect our industry-leading EHR with integrated claims to optimize your revenue flows, spend less time managing work, and deliver superior client care.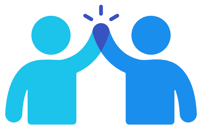 Meet with our sales team to:
Learn how our customizable software helps meet your agency's clinical, administrative, and billing needs
Hear how our software can help you navigate changing state and federal regulations
Ask questions about implementation, customer support, training, and security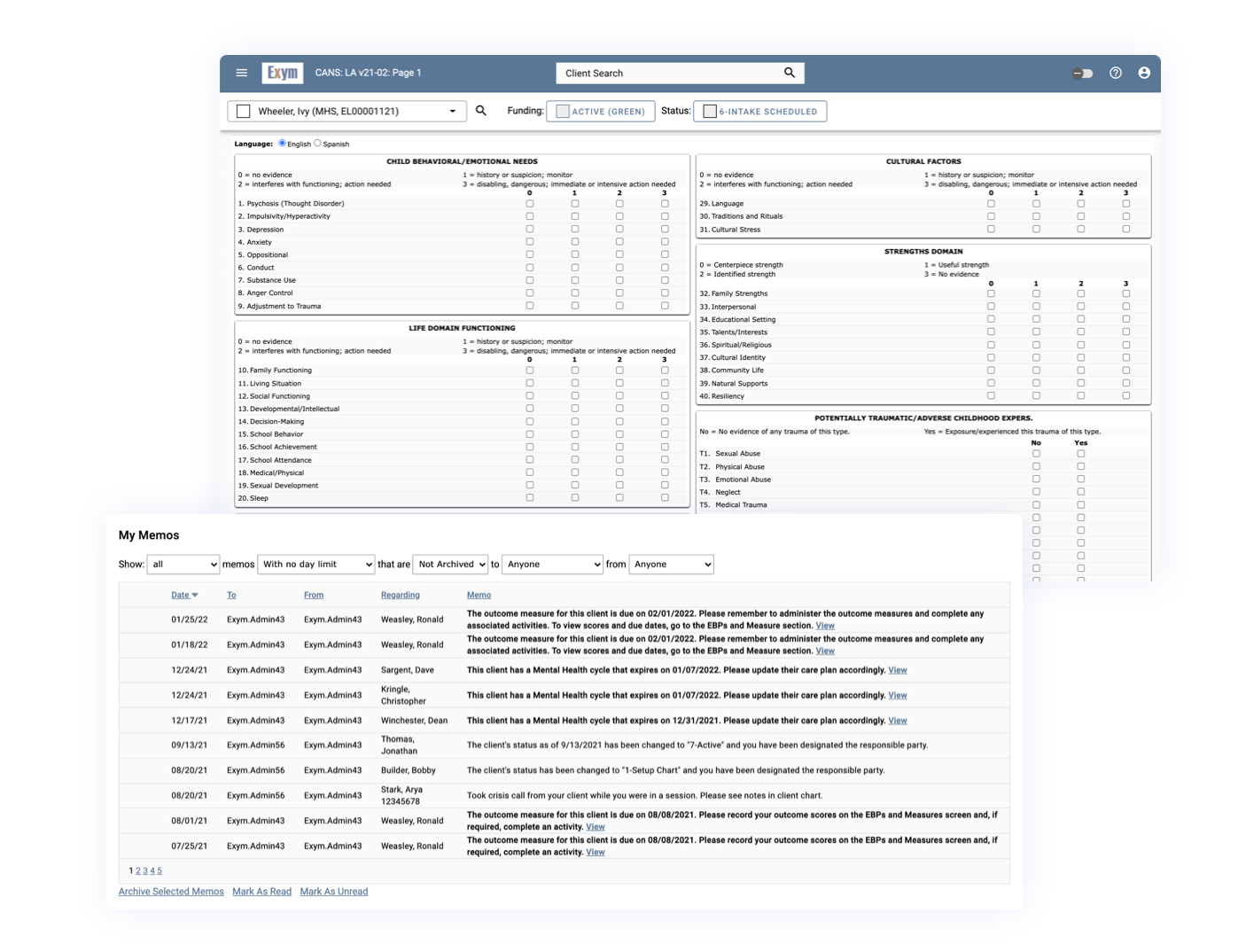 Maximize Revenue With Accurate Claims & Reliable Payments
User-Friendly & Intuitive


Spend more time with clients and empower your staff to accomplish tasks with as few clicks as possible.

Streamline Operations


Get back more time in the day, cut costs, and increase the accuracy and efficiency of your billing processes.

Drive Better Outcomes


Uncover new insights about your organization with custom reports to make informed, data-driven decisions.
"Whatever is thrown at us Exym helps us handle. Electronic signatures? Check. Telehealth? Integrated Zoom? New county consent forms? Check. Client portal? Check... The two things I was most impressed with at the beginning were how user-friendly it was and the amazing customer service Exym provided. I still am." Lori B., Associate Director
All-In-One, Cloud-Based EHR Solution
Easily manage your client data, progress notes, clinician activities, billing, and beyond with Exym, your user-friendly EHR solution.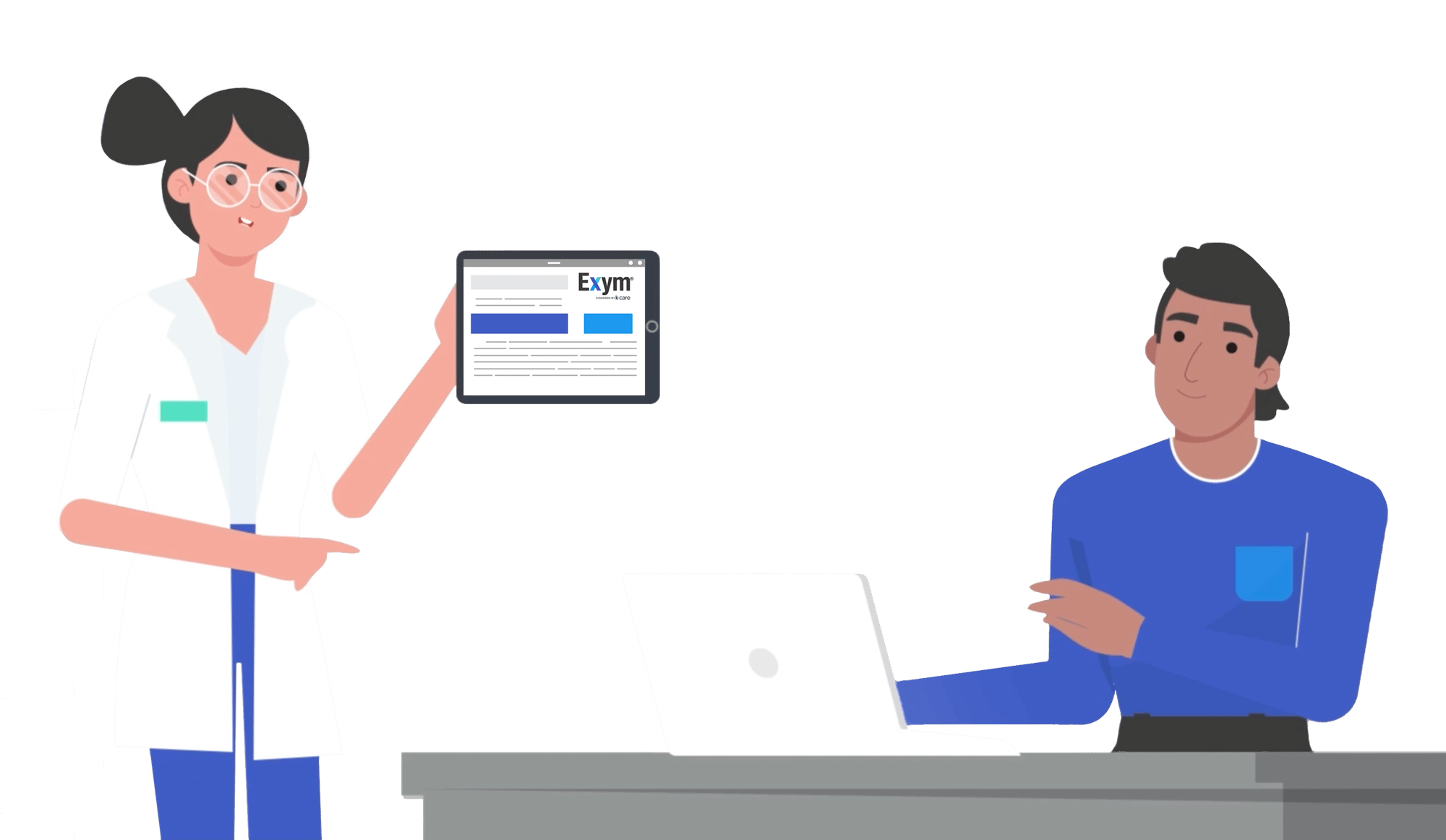 See How Exym's EHR Software Works!